Trading Platforms
Trading just got smarter – Join the revolution
Let 3Sigma Markets give you that competitive edge
3Sigma Markets provides its client base with an award-winning trading platform and our unique MT Pro software, to enhance your Meta Trader 4 experience.
Whether you are a manual trader or need automated execution our MetaTrader 4 offering can meet your trading needs. Reducing transaction costs and latency and increasing execution speed and accuracy all help to provide that extra % of edge in the financial markets.
Your success is integral to ours.
More MT Pro Features
The MT Pro software obtains the trading data from your account and provides a variety of report types. The list below is a sample of what can be viewed from the data collected.
Profit & Loss
View the development of account balance and equity curves over a specified time period in USD.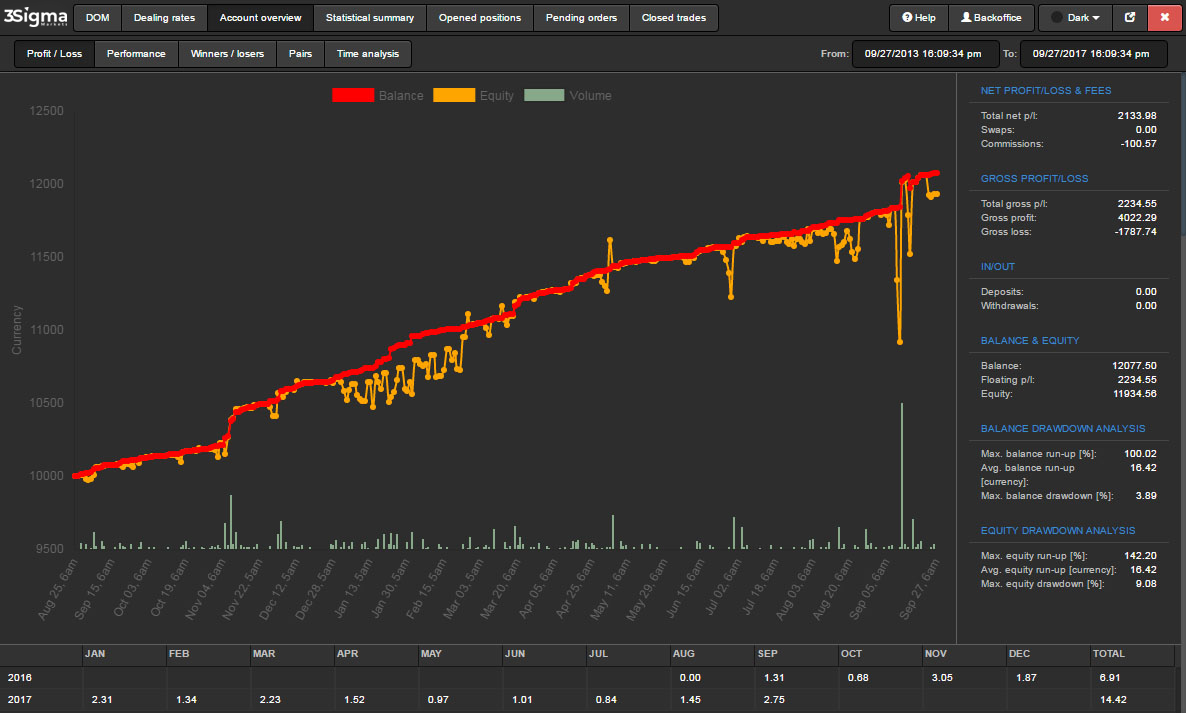 Winners / Losers
View the amount of trades that closed with a win, lose or break-even amount for a specific period.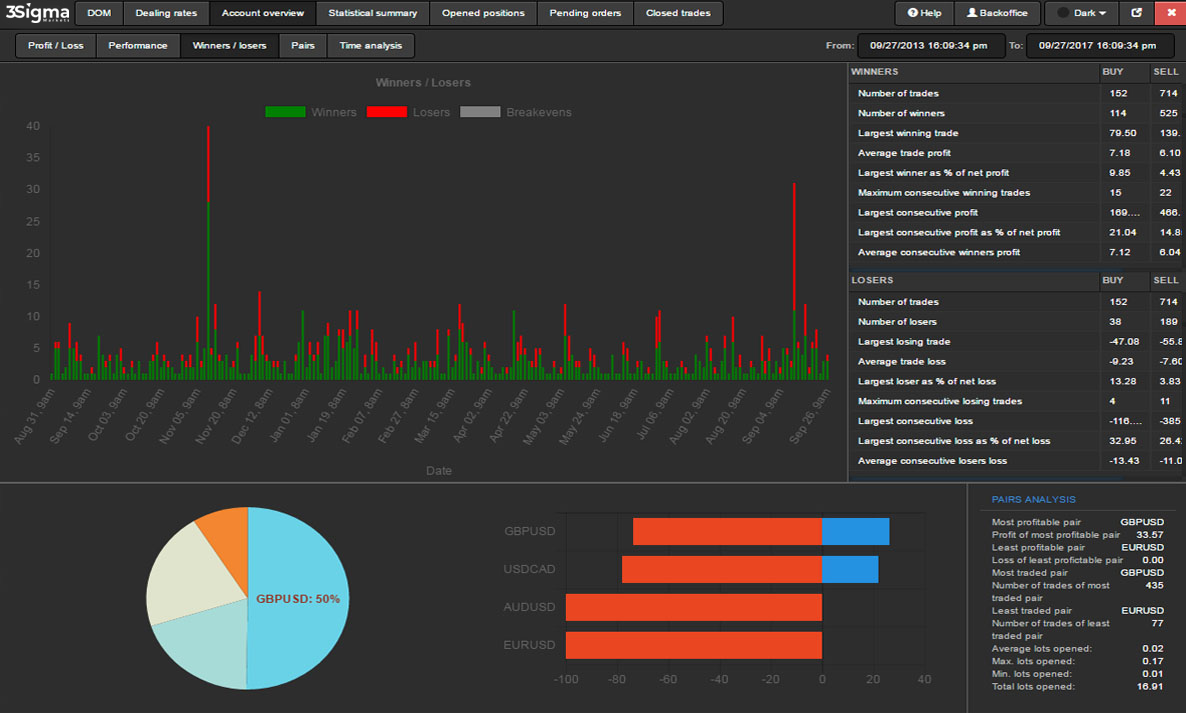 Performance
View the historical curve of profit or loss of the account as a percentage figure or pip value.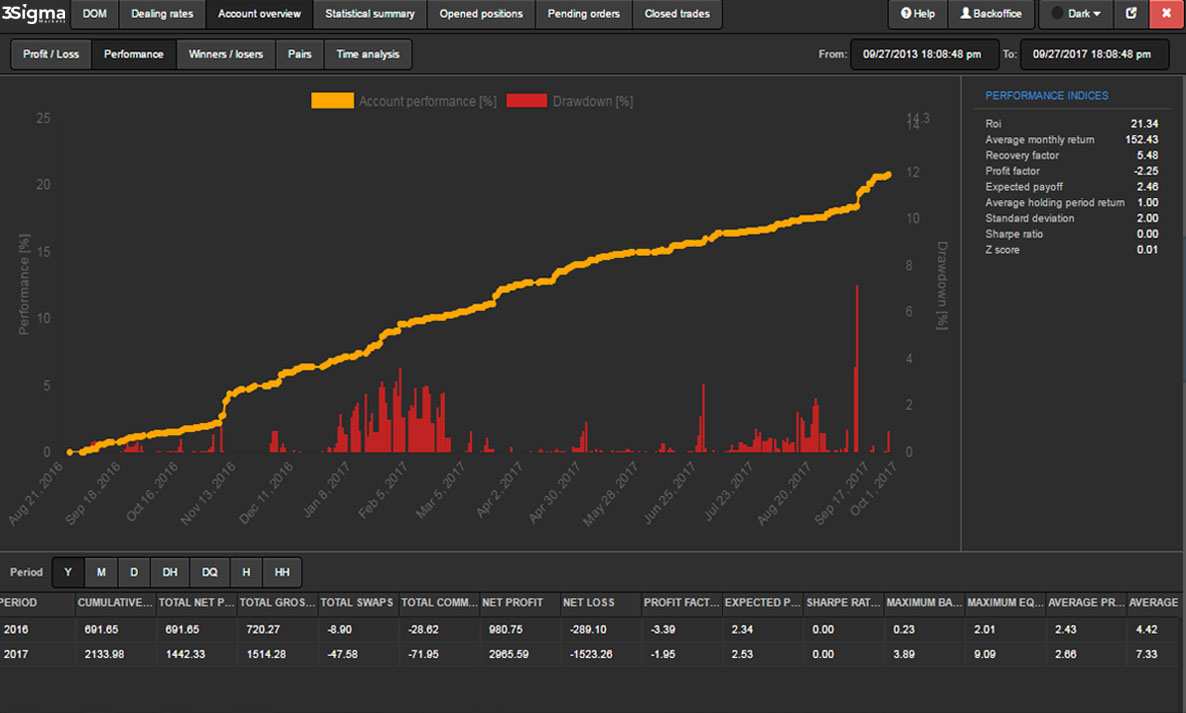 Time Analysis
View the average length of closed trades for a given period and frequency of how many trades fall into each of the time categories.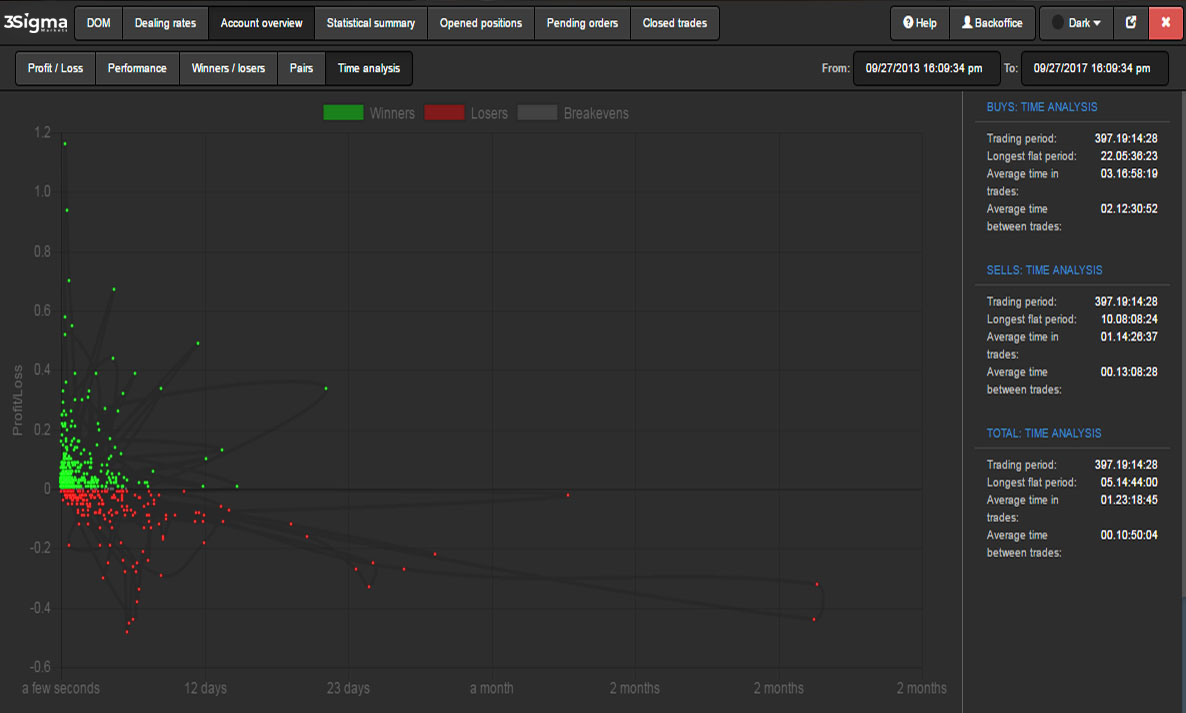 Trade on the go and don't miss a beat
Trade on the go and don't miss a beat in the financial markets with the MetaTrader 4 app for iOS iPhone, iPad and Android phones and 3Sigma Markets insights and market commentary, absolutely free of charge. With this application, you can control your account, trade in the financial markets and use 30 technical indicators for market analysis. The mobile application can be obtained from the App Store or Google Play by clicking on one of the buttons below. Once you have installed the MT4 App on your mobile device, use your 3Sigma Markets live account credentials to login to the software.
Follow us on our social media channels or blog to receive Live market insight through technical analysis, real-time marketing moving up-dates and news, our own trade ideas and customised research pieces – all provided by a team of market experts with 35 years+ experience in the financial markets working at tier 1 global institutions. Real traders, with real global markets experience educating you on your investment journey.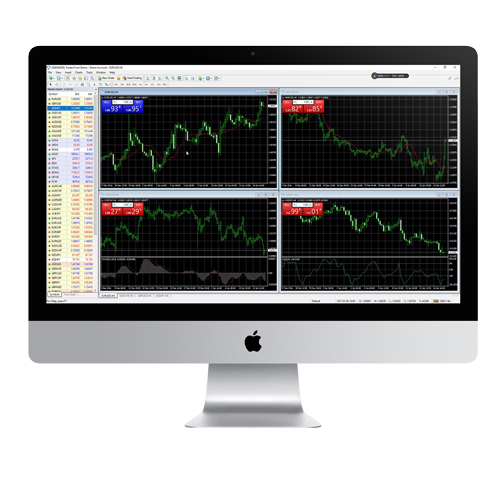 Do you use an Apple computer?
Download desktop platform for the MacOS using the following link – Note: not compatible with MacOS Catalina update (10.15)
How to get started
We've simplified the setup process , so you can focus on trading.