We have gone short the Dow Jones through the CFD – US 30 @ 30,490 – Jan 4th 2021
We have gone short the S+P 500 through the CFD – US 500 @ 3,743 – Jan 4th 2021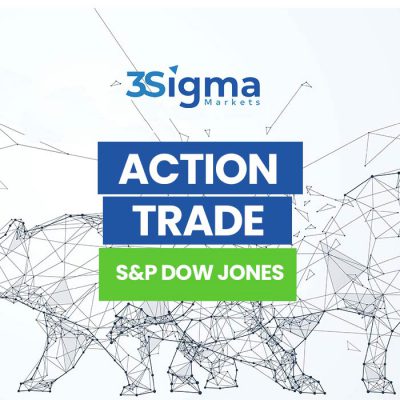 We have been stopped out of both of our above positions initiated on 4th Jan.
Short Dow Jones through the CFD – US 30 @ 30,490. Stopped at 30,550 – loss = 0.19%
Short S+P 500 through the CFD – US 500 @ 3,743. Stopped at 3,755 – loss = 0.32%
A couple of observations on the above trades and more importantly some lessons learned. No point in losing money if we aren't going to learn from it. We know this can be tedious and never a fun exercise, but it is genuinely so worthwhile. It is a great exercise to improve your trading going forward. So let us do it for you….. Learn from our mistakes and experience and try not to make them yourself…. Or at least you'll be in a position to identify them when you do. Either way, let us do the hard work for you through this exercise and assist you on your investment journey.
The GOOD bits –
We had a view, built on solid prevailing fundamentals at that time and we expressed it – that's a good start – We planned the trade and traded the plan.
We had a good entry point for the trade.
We kept our discipline and stuck to our stop loss – managing our risk well.
We sized our position in accordance with our conviction. We risked ''x'' based on how much we liked the trade – this is very important – all trades are not the same and should be ranked from 1-5 in order of your conviction levels.
The BAD bits –
We had a view, built on solid prevailing fundamentals at that time and we expressed it – BUT….did we get stubborn and not properly assess the new, incoming information as the week progressed? In this case it was the probability of a '' Blue Wave'' in the US – Democratic sweep – more stimulus, which stocks LOVE. This ''Trumped'' our negative Covid view for the short term and resulted in us being stopped out of the trade. The point here is don't get married to your view – asses incoming developments/info with an open mind.
Did we get greedy – to quote the ledge investor Mr Nathan Rothschild – ''fortunes are made by buying low and selling too soon''. Never get too greedy, particularly when starting off the year – build a base and kick on from there. On Monday when we placed the trades we were on average 1.8% in profit on both trades and we did nothing……Should we have taken profit or used a trailing stop? Let's delve into those strategies at a later date. We're hurting a little too much here right now….

The above is all food for thought and contains principles that have been learned by the trading team here at 3Sigma Markets over many years in the financial markets. The aim here is to pass them on through live trades we run in our 3Sigma Markets portfolio – which will hopefully help you learn from the good and the bad over the course of the year. Keep reading, safe trading, and sit tight for our next live trade.
Trading Community –
For our trading community, we still hold our core short Dollar position versus the Euro, AUD, CAD and NOK. We also like USD/TRY through 7.00 by mid-January. We sit nimble and ready to act in other asset classes. As always guys this is not investment advice, just simply our opinion.