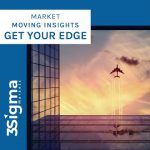 Things just got complicated
Central Banks take centre stage
Last week saw some significant shifts in the central bank landscape in the G10 space, which have certainly complicated things somewhat. Last Thursday saw rate decision meetings from the Bank of England and ECB, which threw up several surprises, to say the least, and which have had major vibrations amongst global asset classes, none more so than the FX currency markets.
Proceedings were kicked off by the Bank of England, as they hiked interest rates by 25 bps to 0.5%, as was expected by the markets. What was not expected was that 4 out of the 9 member Monetary Policy Committee (MPC), whose job it is to set interest rates, voted for a 50 bps hike in rates – this close call – 4 to 5 votes in favour of a 50 bps hike, would have been a huge surprise for the markets. This voting dynamic amongst the members of the MPC gives the market a good insight into what may be coming down the line from the Bank of England. As expected Sterling rallied on the announcement – see chart below – however, its momentum was halted for two reasons;
GBP/USD – post-BOE interest rate increase
Comments from the Governor of the Bank of England during the press conference post the rate decision – Governor Bailey suggested the rise in interest rates was purely down to inflation and not an overheating of the UK economy and such hikes could have a significant impact on real household incomes going forward – in market terms this was a ''dovish hike'' by the central bank.
The shift in policy stance by the ECB – caused EUR/GBP to rally and GBP/USD to halt in its tracks – more on this below >>
Post the Bank of England it was the turn of the ECB to take centre stage with their rate announcement on Thursday– with the market's expectations firmly in the camp that Lagarde would stick to her mantra – ''no change, playing a straight bat, let's see how things are in March at the next meeting when we will have the new economic projections from the ECB economists''. Well, that was a mistake, as the ECB went from never hiking interest rates and Euro being the perennial funder, to Lagarde sighting inflation as a real concern in her press conference and opening the door to future rate hikes. This is a huge pivot for the ECB, which occupied the most dovish central bank category along with the SNB and the BOJ. Markets immediately began to price in rate hikes this year and the Euro rallied hard versus most currencies – in particularly the Dollar and Sterling. See chart of EUR/USD and EUR/GBP below – The market is now pricing in up to 35 bps of interest rate hikes into Dec 2022 – if this was to increase, we could see a significant move in the Euro across the board…. Watch this space.
EUR/USD – post-ECB hawkish pivot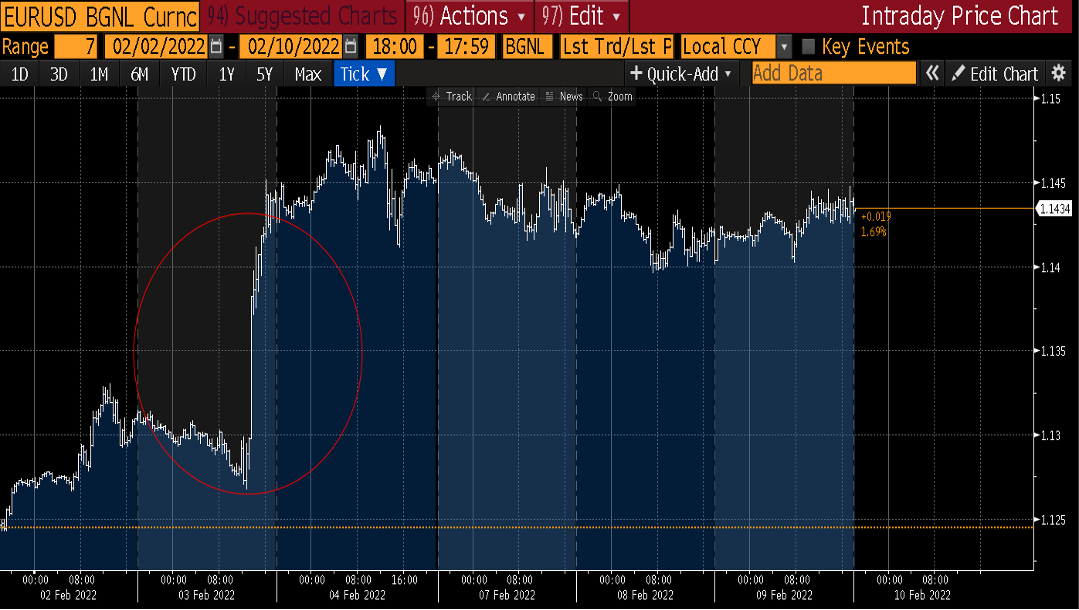 EUR/GBP – post-ECB hawkish pivot