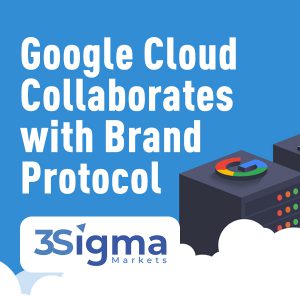 Google Cloud Collaborates with Brand Protocol
According to Kevin Lu, who is head of business development at Band, Google Cloud now incorporates core technology from Band Protocol. Brand Protocol is a decentralized Oracle service, that provides " immediate and accurate analysis of financial time series data." Price oracles play a leading role in the implementation of blockchains.
Lu announced Thursday that the standard Band dataset is now available in Google BigQuery, an enterprise data warehouse that provides ultra-fast SQL queries. Lu described the partnership as "one of direct collaboration with the Google Cloud team to build traditional hybrid blockchains and cloud applications using decentralized oracles."
Band was launched in September 2019 as an ERC-20 token, and was later transferred to the Cosmos network in June 2020. The protocol quickly became one of the main competitors of Chainlink, the leading Oracle service provider in the blockchain industry. The proprietary BAND protocol token has recently enjoyed huge success, as inter-networking and new DeFi-related developments continue to attract investors.
rms of decentralized finance, oracles play an important role in the secure transfer of financial data, such as price and trading volume, to various blockchain networks. DeFi remains one of the biggest growth stories in all of crypto, with more than $ 121 billion locked into various decentralized finance protocols at the time of writing.