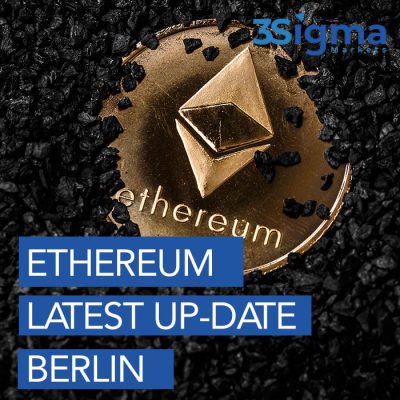 Berlin-the name of the next planned update of the Ethereum network-is ready to launch. This was officially announced by developer Tim Beiko on the Ethereum Foundation blog.
The developers do not intend to allow for any delays and have activated Berlin in the Ropsten test on, March 10th. The update on the main Ethereum network is scheduled for April 14th. There may be a slight date offset depending on the block release rate.
Holders of Ethereum nodes need to update their software in advance, preferably at least a few days before the planned hard fork. This way they can guarantee synchronization with the network. Links to download the updates for clients can be found in the Ethereum Foundation publication. These downloads for clients are relevant for both the main and test networks. TurboGeth and EthereumJS clients are not ready to support Berlin in test networks and will be finalized by the time of the main release.
Ether holders who use exchanges, software or hardware wallets for storing cryptocurrency do not need to do anything unless they receive special instructions from representatives of the relevant services. As a rule, this does not happen.
Berlin contains four suggestions for improving Ethereum (EIP or Ethereum Improvement Proposal). These are relatively small changes, while the most anticipated EIP-1559, which provides for a change in the fee payment model, will be included in the next hard fork after Berlin London. (A hard fork is a program code change that alters the block structure or allows the use of previously invalid blocks).